Hospitality of Mogamiya Ryokan
Mogamiya Ryokan has been popular since the Edo period as a famous hot springs resort.
The brown hot spring water at Mogamiya is mild, so you can enjoy the bath slowly and for a long time.
You can also enjoy the pure flavors of dishes handmade one by one.
Escape from the stress of your daily life and heal your fatigue with our medicated bath...
*Smoking is completely prohibited at this resort
Enjoy the taste of the seasons
At the resort, you can enjoy seasonal and local dishes.
We cook dishes that make you feel the four seasons.
The food is served in your room or in a private room so that you can relax.
Please enjoy yourself to the fullest.
Mogamiya no Yu spring that warms your bones to the core
The brown hot spring water of Mogamiya called "Oshu no Yakuyu" is a salt spring that contains a lot of iron, and although it is mild, it feels very warm after the bath.
At our resort, we specially focus on the traditional practices of hot springs.
That is why we use this special hot water luxuriously without adding water or circulating it. The effects are guaranteed.
A traditional Japanese-style room that retains the framework of the Edo period
It is a traditional Japanese style room where you can feel the warmth of wood.
All of the rooms are made differently, so you can enjoy the ancient Japanese culture living in the detailed decorations and structure of each room. Please spend a relaxing time in the nostalgic comfort.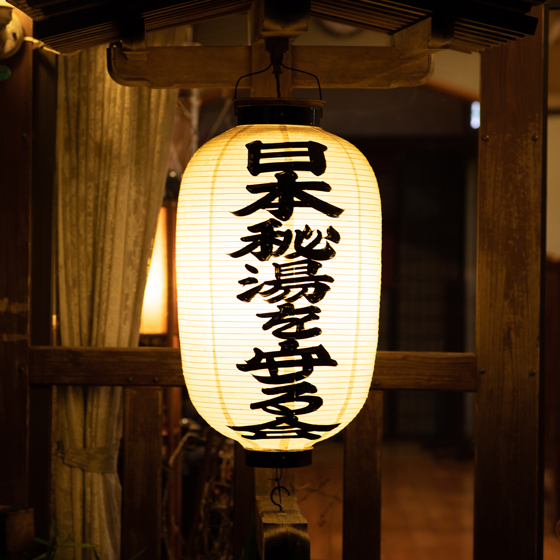 Japan Association of Secluded Hot Spring Inns
The "Japan Association of Secluded Hot Spring Inns" is a group of resorts that work on the maintenance and conservation of hot springs. We never forget our gratitude for hot springs, which are a blessing of the earth but also a limited resource. "The hot springs that fulfill the hearts of travelers relies on people" is our eternal philosophy, and we hope to be a group of resorts that are supported and loved by many travelers. At Japan Association of Secluded Hot Spring Inns, a stamp will be stamped when you stay at a member resort. Once you have collected 10 stamps, we will invite you to a free one-night stay at one of the resorts from which you received a stamp. Please check in advance, as some plans are not eligible for stamps.
> More Info(Japanese only)