Hot Springs
Mogamiya no Yu spring that warms your bones to the core
The brown hot spring water of Mogamiya called "Oshu no Yakuyu" is a salt spring that contains a lot of iron, and although it is mild, it warms you well after a bath. At our resort, we specially focus on the traditional practices of hot springs. That is why we use this special hot water luxuriously without adding water or circulating it.The effects are guaranteed.
You can enjoy 3 options of baths: two large baths that rotate male/female entry or a private reservation-only bath, each with its own characteristics.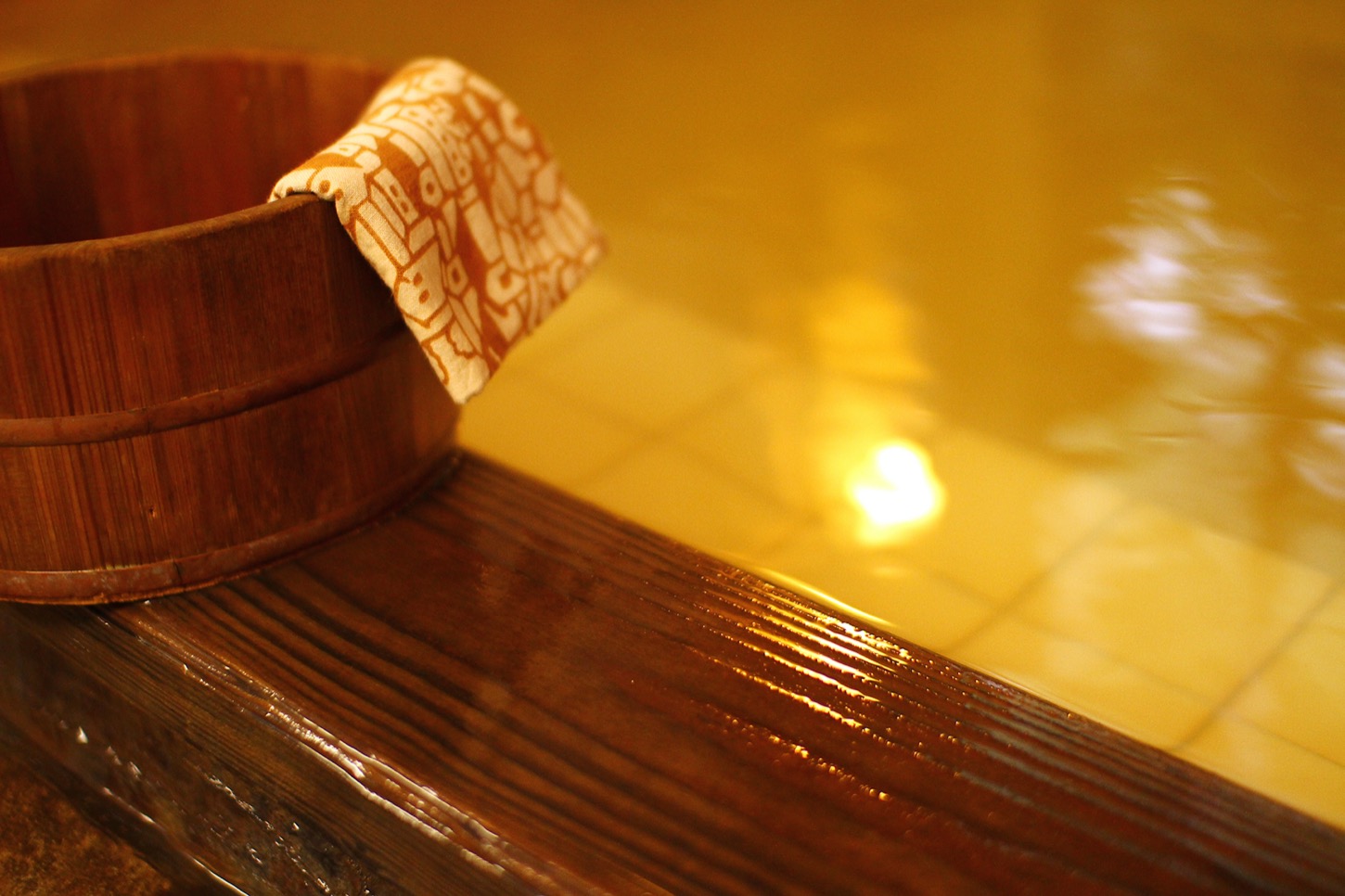 Effects

Neuralgia, rheumatism, burns, whiplash, poor circulation, cuts, recovery after surgery, etc. Mogamiya's hot spring is a non-circulating bath of constantly flowing cloudy brown sodium sulfate salt water (Nigori-yu) that contains a lot of iron. A special trait of the spring is that even after you get out of the bath, its warmth stays with you for a long time, and it is very effective not only for neuralgia and joint pain, but also for poor circulation, the recovery period after surgery, and cuts and burns.
History of Kamasaki Onsen
Kamasaki Onsen has been popular for more than 600 years as a medicinal bath for the Ou region, which is surrounded by the foothills of Minamizao.
"Over 600 years ago, someone was cutting wood in the mountains and went down to the swamp's edge in search of water. When they dug the rocks away from a tree's roots with a sickle, an abundantly flowing hot spring billowing white smoke appeared. "
The custom of Kamasaki Onsen is said to come from this event. It is said that the lord of Sendai Castle, Date Masamune, and the lord of Shiroishi Castle, Kojuro Katakura, also visited the hot spring. At the hot spring shrine, there are also many canes left as offerings by people who had been cured by the hot springs.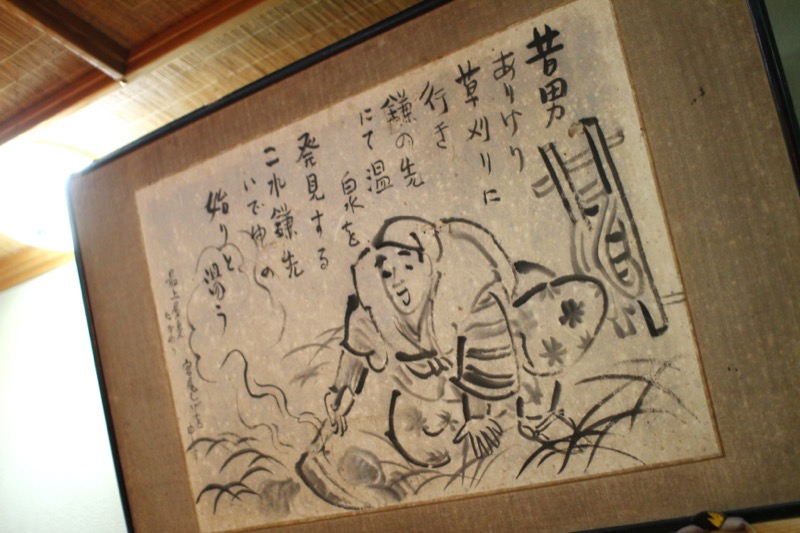 ▲ A hanging scroll drawn when the manga artist "Shigeo Miyao" visited (on display at the front desk)
Sanho no Yu (三宝の湯)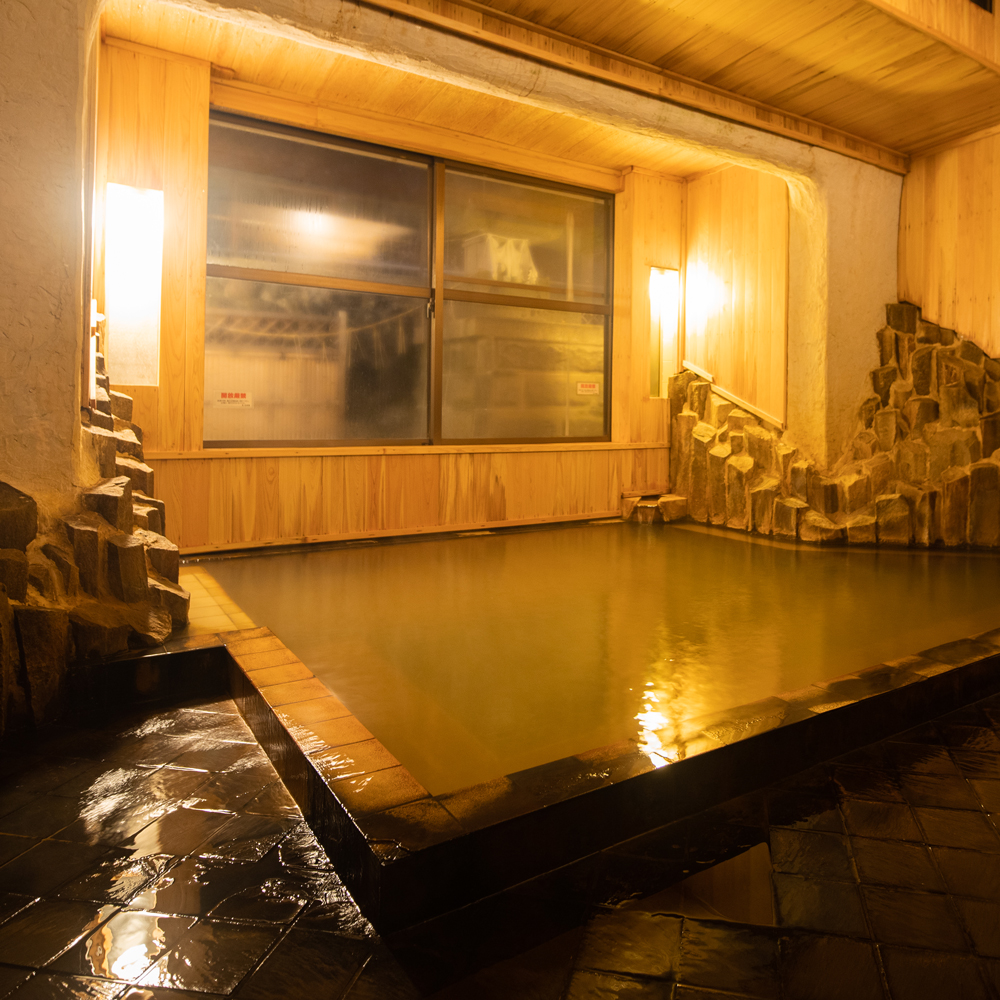 A bath modeled after timber rock
"Sanho no Yu" is a large communal bath that rotates male/female entry periodically. It is a bath designed to imitate "Obara Timber Rock" which is a tourist destination in Shiroishi city. You can enjoy the sculptural beauty of the timber rocks that look like timber wood vertically lined up.
Open Hours

24 hours (except during cleaning time)
Toko no Yu (東光の湯)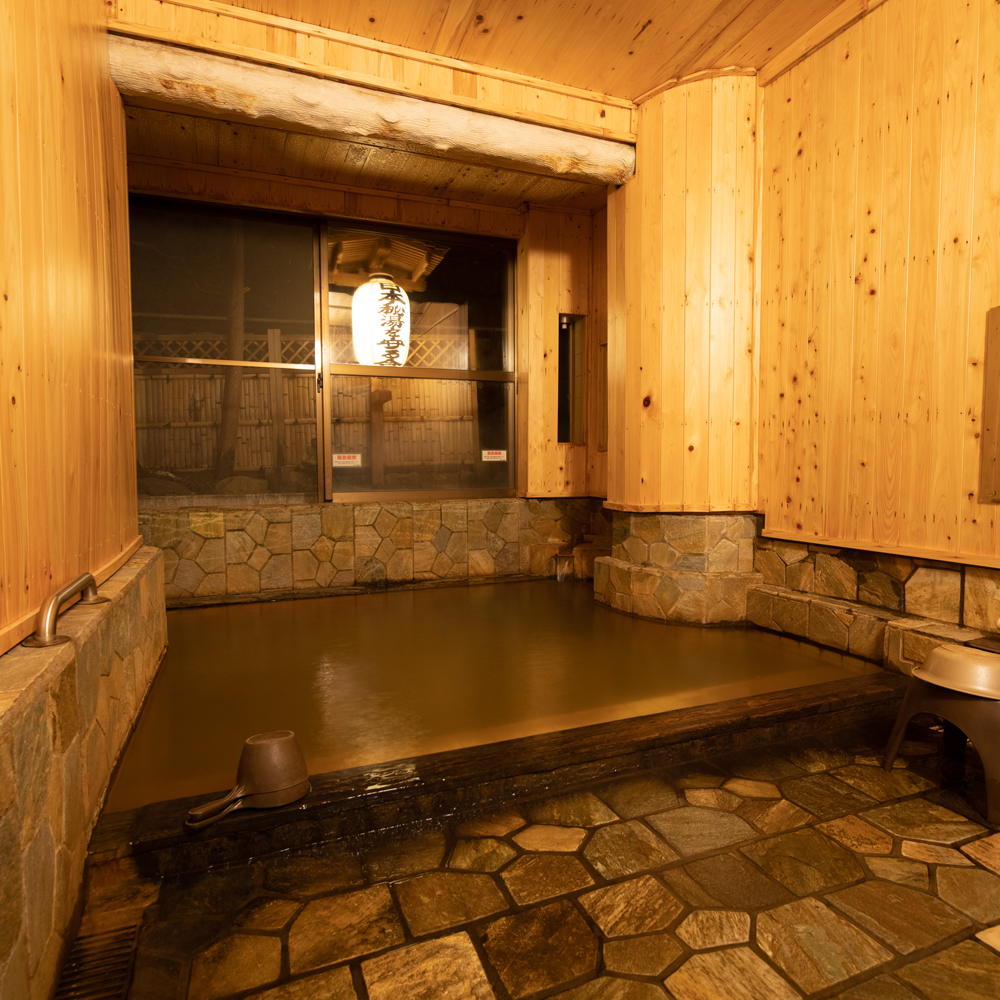 A bath with a good old fashioned atmosphere
"Toko no Yu" is a large communal bath that rotates male/female entry periodically. A snug bath with a retro atmosphere. You can enjoy a relaxing bath in a calm atmosphere.
Open Hours

24 hours (except during cleaning time)
Wako no Yu (和光の湯)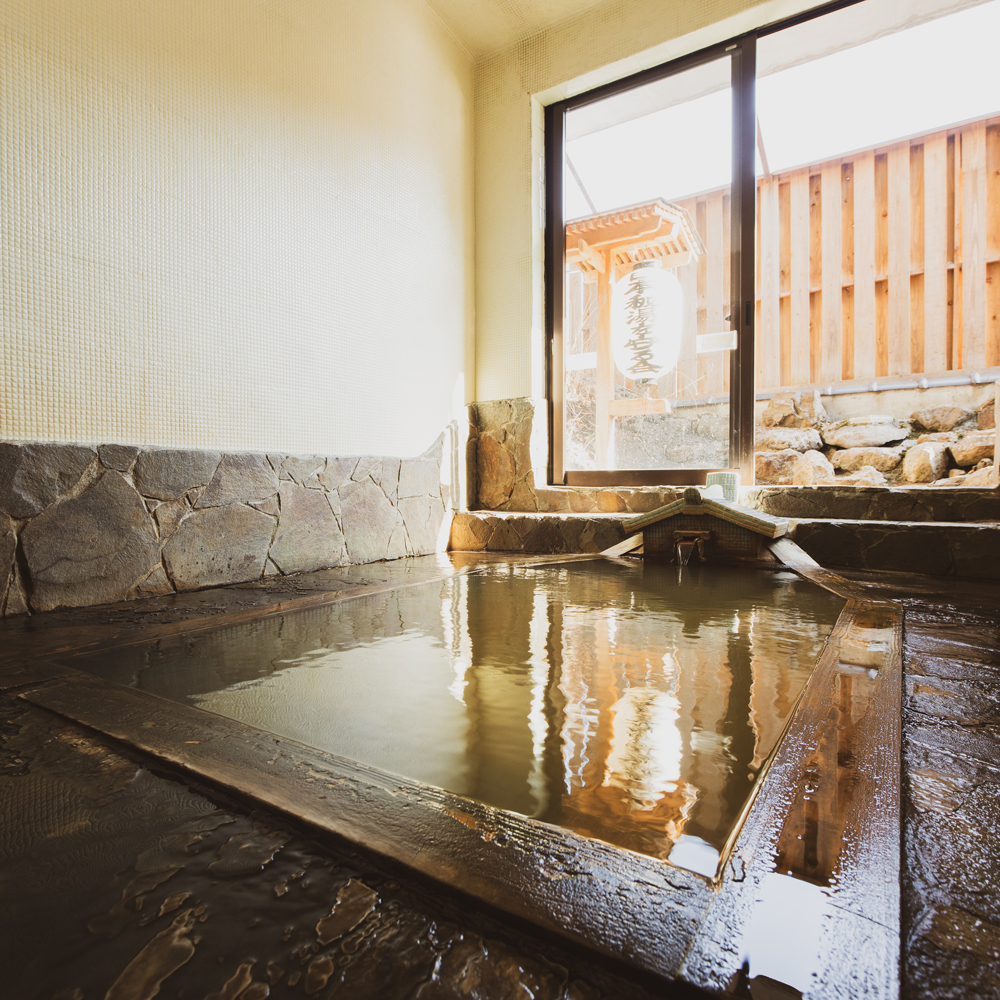 An open bath shaped like a ship
You can enjoy the cloudy Nigori-yu water in a private space with your family or couple in a bathtub that imitates the shape of a ship. We recommend that you make an early reservation as it is a first-come, first-serve service. Please note that you may not be able to use the service if you do not make a reservation.
Open Hours

14:00〜21:00

Pricing

30 minutes 2,200 yen
Those who book a plan with the private bath can use it free of charge.
Information for Day Trips
Open Hours

10:00 am-4:00pm
※There are bathing restrictions during busy periods such as weekends and during consecutive holidays.
※Hours and breaks for day trips may change due to maintenance, etc. Please check in advance.

Pricing

Adults 500 yen, elementary school students and younger 250 yen
※Please bring your own towel.

We also offer private rooms and day trip plans with meals.